We're feelin' the love around here! Crazy hair, chocolatey mouths, and all!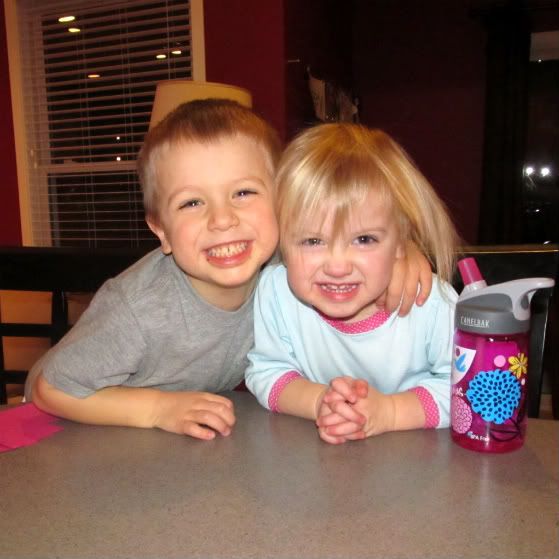 We had SO much fun putting together fun treats for the kids' friends at Toddlerville.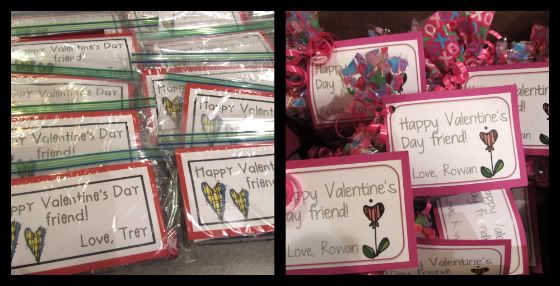 And, of course, we had to display a little love around the house too.
Trey came upstairs today holding valentines for John, Rowan, and myself that he had made with his babysitter on Saturday night. He hid them under his bed until this morning, and woke up knowing that the first thing he wanted to do was pass out his cards. Moments like that make me so proud of my boy!
Trey couldn't wait to open all of his valentines when we got home today. He was so sweet as he looked at each card and asked me to tell him who it was from. On the way home from Toddlerville today I asked Trey if he had enough valentines for everyone as he was passing them out. He told me "no", but then told me that he had given one to himself because he "really liked the valentines that he had made". Oh, sweet boy. My apologies to the kiddo who didn't get one of Trey's valentines! :)
Rowan's turn! She had cookies in her bag! That was her favorite valentine for sure!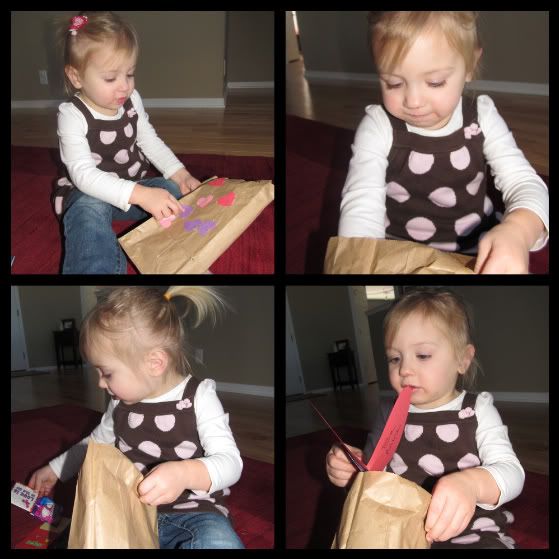 We got such a special and fun Valentine's Day package in the mail from our dear friends Mark, Abby, Nolan, and Heath. Trey loved the car he got from them, and Rowan got the cutest bows! Thanks a million, Jansens! Love you!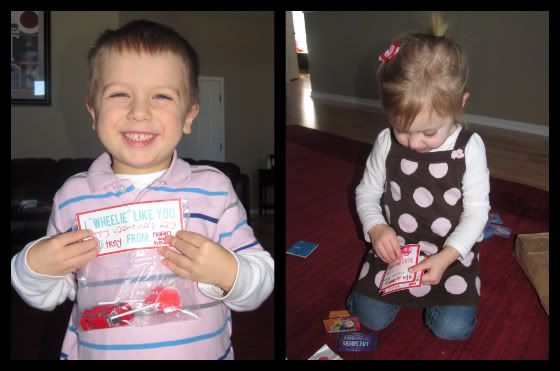 John and I had very small gifts for our two favorite valentines!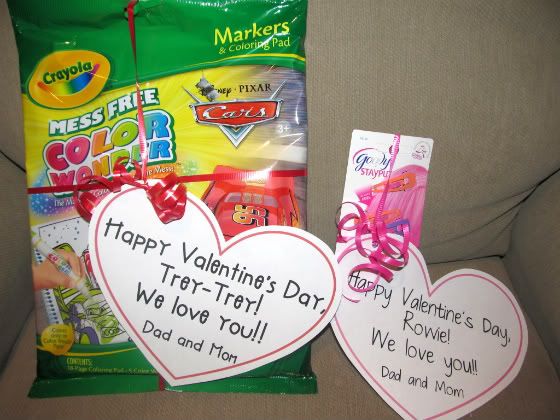 Trey was so sweet. He waited downstairs with his back turned and his eyes covered while I got his gift (his idea!), and then kept his eyes closed and put his hands out until the gift was there and I said "open!". He just has the most tender heart. I love this boy!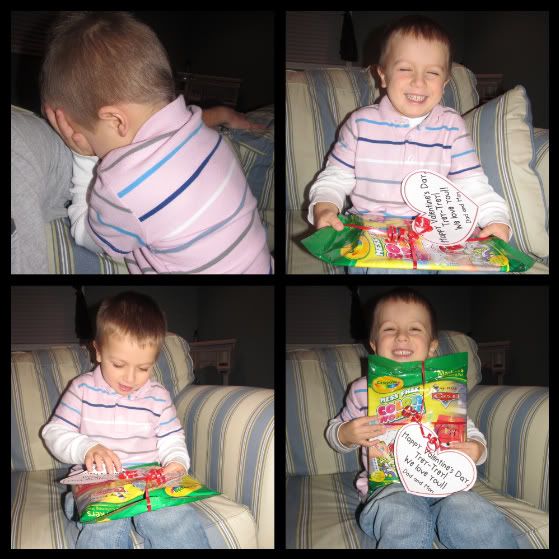 Rowan wasn't quite as patient! :) As soon as I handed her the gift she said "Clips!", and pulled every one of them out of the packaging. She told us what color they all were, and was as cute as can be! Such a precious girl!
One thing is for sure -- I can't help feeling BLESSED beyond words on days like today!
Happy Valentine's Day!